Easy Contact: Call (860) 866-4792

---
Chat With Us...Click the bubble

Why do you need a video for your business?
Faster Presentations

No need for pages of text to explain something a video can do in just a minute or two. Studies have shown that people retain 95% of the content of a video as opposed to just 10% of text alone.

Increase Your Opt-In & Sales

It's not unheard of to see a 250% increase in email opt-ins and sales when implementing great video in your sales process. Plus there's an added option of actually lowering your advertising budget because of higher click through rates and conversions.

Lower Your Ad Spend

Better engagement means a lower cost per click or action. Being able to grab a viewers attention on social media is becoming more difficult. Using video in your marketing can have a dramatic positive impact on your ad spend.
Why Choose iVidCo For Your Production?
Fast Turn-A-Round Time

With a dedicated project manager your video can be produced in as little as 5 business days and sometimes less so you're not waiting around for weeks for your production to be completed.

Best Quality

We GUARANTEE 100% satisfaction. We work with every customer until your project is exactly how you want it. Just check out some of the reviews from our happy customers.

Professional Voiceovers

We offer a wide range of voiceover actors for your project ranging from British English accent, Australian accent and American English accent in both female and male voices.

For Everybudget

iVidco is not only one of the best video production companies for your animated explainer but we are also one of the most affordable options available. There no longer is a need to spend thousands of dollars on your one or two minute explainer video.
Tell Us About Your Project

---
You could spend thousands of dollars more but why?
iVidCo provides custom animated explainer videos at an affordable price starting at $495 for a 30-second video. Unlike many other video production companies you won't have to break the bank in order to get a high quality animated video for your business. The testimonials speak for themselves and once you get your video you'll also agree.

---
Click on any of the videos below to watch.
Whiteboard Animation

Attention grabbing and affordable. Hand-drawing style animation, professional voiceover, background music.
Tell Us About Your Project

---
Cartoon Animation

These are our most popular videos and offer are a great way to explain any product or service. Get yours TODAY!
Tell Us About Your Project
Corporate Explainer

Corporate Explainer Videos are a great way to tell your story with a more graphical approach and keep your viewers attention.
Tell Us About Your Project

---
Logo Animation

Logo intros are great for a Youtube video intro or outro and they do a great job at branding your company across all social media channels.
Tell Us About Your Project
Our Process Is So Simple....
Send Over Your Script or Outline
If you already have a script for your animated video simply send it over. If not that's o.k. to. An script will be created from your outline and send right over for approval and changes. Your script will be tailored to deliver the most effective marketing message to your audience.
Send Any Logos or Images Your Want In Your Animated Video
You can add as many logos or images you would like into your new animated video. Sometimes clients will add logos from associations or companies they have worked with. You can also add as many images you would like to your video. Whether it's a screen shot of your app or perhaps you would like a cartoon image of your store. It's up to you how many images you would like to include into the production.
Your Professional Voiceover Recorded and Your Animated Video Is Created
We get to work on your animated video by first recording your professional voiceover (male or female) and then begin making your awesome animated explainer video. Once we're done you can preview the video and make any changes you see fit. Once your happy with the production we'll send you the full 1080P version. It's that simple.

---
This is what our customers have to say...
Yes! Very easy to work with, prompt communication and delivered 1 day ahead of schedule.

---
I didn't have an exact picture of how i wanted the video to be but iVidCo was able to take my idea and make it look way better than what i expected.
Exceeded my expectations, I honestly didn't realize how great the video was going to come out. I will be back for a second video soon. Thank you!

---
Professional, quick to implement, and exactly what I needed!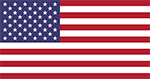 iVidCo.com is based in the United States
iVidCo.com is an animated video production company based in the U.S. iVidCo specializes in animated explainer videos, whiteboard hand drawn videos, and corporate explainer videos. We offer a wide range of packages to meet any budget.
Tell Us About Your Project
Easy Contact: Call (860) 866-4792